Steve Hart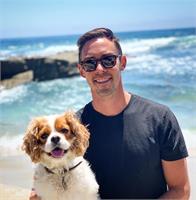 Steve is the owner of Riffs Studios. Yoga and music were two major influences in his life, and his mission through Riffs is to share his experience and help the local community through the spread of music and yoga.
Having practiced yoga for several years prior, he learned the deep, life-changing aspects of yoga when he studied abroad to Nicaragua. Steve is dedicated to sharing these perspectives in class, whether it is a relaxing yin class or a powerful vinyasa flow.
Steve often incorporates the healing powers of vibration through his playing of the crystal bowls and gong in his classes. Check out his unique blend of intention, yoga, and sound healing.
Steve Hart instructs the following:
This class includes a sequence of postures arranged to systematically create heat and stoke the energetic fires of the body. Advanced postures will be introduced as options to go deeper, and students may learn step-by-step how incorporate binds, arm balances and inversions in their practice. Recommended for all types of yogis that want a dynamic practice. This a breath based practice that is fun and flowing, designed to build strength and flexibility, learn physical postures, yoga philosophy, and create a sense of calm and balance in the mind, body, and spirit.