John Beck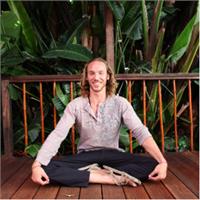 John Beck instructs the following:
This unique class combines the vibrational healing properties of such instruments as crystal singing bowls, gongs, and tuning forks with the slow and meditative yin yoga practice.

Why combine the two?

As yin yoga moves deep into the connective tissue, the vibrational instruments aid in the opening of the body and releasing energetic blockages that we often store deep within.