We pride ourselves on a quality learning experience from any one of our highly motivated and experienced music teachers. We understand that each student is unique and we cater to the needs and preferences of each individual student. We focus on song-based teaching, using fun and easy songs that the student can learn to play as they learn the fundamentals of the instrument. It's all about inspiration, and our teachers know the best way to learn to play an instrument is to have fun while doing it!
30 Minutes (4 Pack)

$152

(Save $48!)

PURCHASE

30 Minutes (8 Pack)

$288

(Save $112!)

PURCHASE

45 Minutes (4 Pack)

$190

(Save $50!)

PURCHASE

45 Minutes (8 Pack)

$360

(Save $120!)

PURCHASE

60 Minutes (4 Pack)

$228

(Save $52!)

PURCHASE

60 Minutes (8 Pack)

$432

(Save $128!)

PURCHASE
Contact Us For Music Lessons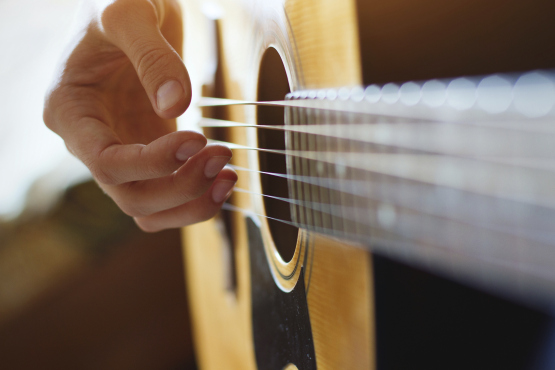 Repair and Maintenance
In addition, we offer instrument repair and maintenance, including restringing, neck adjustment, setup, cleaning, polishing, fret dressing and any additional repairs. Bring in your instrument for a quote or email our luthier at tim@riffsstudios.com. We service acoustic and electric guitars, basses, ukuleles, banjos, and any exotic instrument that might need any TLC!

Basic Pricing (excludes cost of new strings):
Restring - Steel 6-String/Bass/Uke:

$20

Restring - Nylon:

$30

Restring - Steel 12-String:

$40

"The Works" (Full Cleaning, Polishing and Oiling):

Add $15 to Restring

Action Adjustment:

$30+

Full Setup (Action, Neck Setting, Cleaning, Intonation, Restring):

$80

Fret Leveling/Crowning: Bring in for Quote
For all other repairs, please inquire. Rush repairs may incur extra costs. If materials and parts are needed, ordering them may also delay the repair.
---
Riffs Studios Music Classes
---