Single Sessions
Music Packages
Riffs Yoga Memberships-
Root Membership- $49/month
- 4 Classes per month
- One buddy pass per month
Sign Up
Heart Membership- $99/month
- Unlimited Yoga
- One buddy pass per month
- 10% off workshops
- 10% off select retail
- Special Membership deals and discounts
Sign Up
Crown Membership- $149/month
- Unlimited Yoga for you and your family (up to 4 people)
- One buddy pass per month
- 10% off workshops
- 10% off select retail
- Special Membership deals and discounts
Sign Up
Yoga Package Expiration Policy
All yoga packages expire 6 months from the purchase date. Expired class can be rolled over with the purchase of a new 10-class package
Private Sound Healing
60 minute sessions



Single Session- $100
total for 1-4 People, For the 5th+ attendee there will be an additional $25 charge per person.
Purchase
4 Session Package- $360

(Save $40!)
- an extra $25 per person will be charged the 5th+ students in any given session.
Purchase
---
Upcoming Workshops and Events
---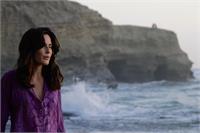 Breathwork & Sound Healing Workshop

with

Blake

Spencer
Sat, Oct 28, 2017 at 7:00 pm - 8:30 pm
Join Blake at Riffs Studios for a magical evening of Breath and Sound healing!
Breath work is an ancient healing modality used to release stuck energy, pain, discomfort, and trauma stuck within the physical and emotional bodies. This two-part breath specifically works at awakening the kundalini energy at the base of the spine and opening the heart chakra to its fullest potential of unconditional love. Breath medicine is extremely effective at connecting us to our space of higher consciousness.
About Blake: Blake has been facilitating breath work since November 2015 working with teachers David Elliot and Michael Brian Baker. Using breath medicine as her main modality for self healing, she has a wonderful concept of how energy is stored within the emotional bodies and ways to let go. Specifically by holding a safe and powerful container to allow for deep healing to occur. Pairing breath with toning and sound frequencies to help clients release stuck energy within the body.
Date: 10/18/17
Time: 7:00-8:30 pm
Cost: $35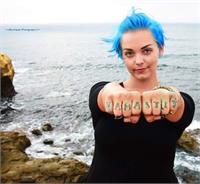 Asanas, Rituals, Meditation: Witches New Year

with

Jordan

Tyler
Sat, Nov 4, 2017 at 6:00 pm - 8:00 pm
The end of October transitioning into the month of November is known as "Samhain" (pronounced sah-ween), or "The Witch's New Year." During this time, we honor the ending of summer and the joys of fall's harvest. We lay to rest what no longer serves us, and look forward to cultivating our inner selves during this sacred, dark and cold season. This workshop will use Meditation + Yoga + Rituals to help you shed habits and tap into the Magic of the season. As we gather, we will honor our ancestors and past forms of self, enjoy a guided meditation, journal about our experiences, literally break some bread together (and enjoy the carbs), and pour some cider out for our loved ones who have passed on.
Things to bring:
-Journal (best if it's one you already write in)
-Planner from this year (if you use one)
-Photos and totems of friends, family, or pets that have passed on
-Any items you wish to have charged on the alter
-An item representing a version of you from a time in the past you may have held onto and are ready to release
-Favorite mug for cider and tea
-Feel free to wear your favorite comfy clothes. Layers, rich colors, harvest pallets, crushed velvets and more. (This is an outdoor event so you might also want a jacket!)
Date: 11/04/17
Time: 6:00-8:00pm
Cost: $25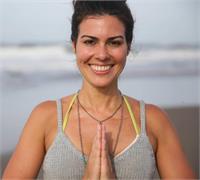 Winter Wellness

with

Jeny

Dawson
Sat, Nov 11, 2017 at 2:00 pm - 4:00 pm
Yin Yoga, Child friendly Meditation, and Holistic Healing lessons for Nurturing Your Family's Healthy Immune System
Holiday season is around the corner and whether you're gearing up in hyperdrive or feeling depleted from back to school to-do lists, taking proactive steps toward boosting your family's immune system now can make all the difference before winter arrives.
The process starts with YOU - parents, caregivers, educators. No matter what level, from beginners to advanced practitioners, all can expect healing and restoration through a gentle yoga practice. You'll learn effective poses that encourage relaxation, reduce stress, and facilitate circulation throughout your whole body; the ultimate immune boosting sequence.
Meditation and mindfulness exercises are great tools to aid in finding peace, balance, and stimulating the immune system. Join us if you're curious about how to get your kids to love mindfulness exercises!
We'll also discuss my top natural ingredient picks for winter wellness, including power boosting foods and holistic remedies.
What to expect:
1 hour asana practice - yin yoga for your immune system
1 hour lecture - intro to meditation for children, kid-friendly poses, and natural immunity boosters.
You'll leave with simple tips and strategies to promptly implement into your family's regimen.
Healthy and delicious treats will be served!
Jeny Dawson is a nutrition and wellness educator working in the field of holistic health and yoga. She is passionate about supporting and inspiring families toward a healthier lifestyle. She draws from a vast array of educational modalities and life experiences to help others heal and transform their lives. Jeny's sincerity to her practice and teachings create a supportive, intelligent and educational environment for students of all ages and abilities. She is passionate about health, wellness, and yoga, and aims to raise awareness and be of service in the community.
Date: 11/11/17
Time: 2:00-4:00 pm
Cost : $30