Single Sessions
Music Packages
Riffs Yoga Memberships-
Root Membership- $49/month
- 4 Classes per month
- One buddy pass per month
Sign Up
Heart Membership- $99/month
- Unlimited Yoga
- One buddy pass per month
- 10% off workshops
- 10% off select retail
- Special Membership deals and discounts
Sign Up
Crown Membership- $149/month
- Unlimited Yoga for you and your family (up to 4 people)
- One buddy pass per month
- 15% off workshops
- 15% off select retail
- Special Membership deals and discounts
Sign Up
Drop In

$20

PURCHASE
Enjoy! We hope you come back soon

Locals First Two Weeks Special

$25

PURCHASE
14 Days of Ulimited Yoga |

*San Diego Residents Only

Monthly Unlimited

$139

PURCHASE
3 times per week- $11.50/class | 4 times per week- $8.60/class

10 Yoga Classes

$149

PURCHASE
$14.90/class; saves $60! |

*6 month Expiration
Yoga Package Expiration Policy
All yoga packages expire 6 months from the purchase date. Expired class can be rolled over with the purchase of a new 10-class package
Private Sound Healing
60 minute sessions



Single Session- $100
total for 1-4 People, For the 5th+ attendee there will be an additional $25 charge per person.
Purchase
4 Session Package- $360

(Save $40!)
- an extra $25 per person will be charged the 5th+ students in any given session.
Purchase
---
Upcoming Workshops and Events
---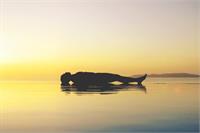 Yoga Nidra Healer Training

with

Katya

Lovejoy
Next held on Fri, Jul 21, 2017 at 4:00 pm - 4:00 pm
This
enrollment
runs from Fri Jul 21, 2017 - Sun Jul 23, 2017
Yoga Nidra or yogic sleep is an immensely powerful meditation technique that is one of the easiest yoga practices to develop and maintain. This practice reduces stress, fosters self connection, and brings joy into your life!
This 20 hour training is open to anyone who wants to go deeper into their own practice and or learn how to facilitate this powerful meditation technique for others.
In this training you will:
- Discover and practice the 8 steps of Yoga Nidra
- Learn the philosophy and application of this technique
- Explore the neurological and psychological processes involved
- Learn how to set up sacred space and guide mind, body, and spiritual healing
- Learn how to tailor this modality to different needs, intentions, and environments
Dates: July 21, 22, 23th
Time: See Website
Early Bird Price before May 31st: $450
Price: $497
*Space is limited, and you must complete the application to be considered for this training. Please sign up here:
http://www.katyalovejoy.com/yoga-nidra-healer-training.html
For any further questions please email Katya at katyalovejoy@gmail.com.
Soul Sessions- A Sound Healing Experience

with

Steve

Hart
Sat, Aug 12, 2017 at 7:00 pm - 8:30 pm
Relaxation is the name of the game! In this 90 minute session Steve will blend the healing powers of gentle yoga, breath, and meditation with the vibrational experience of high quality crystal singing bowls and Chau gong to harmonize the body and release stress. Each session will focus on a theme to release blockages and cultivate a life of freedom and happiness.
The healing power is enhanced as the wooden deck at Riffs vibrates with the instruments creating a full body experience unlike anything else. Prepare to melt onto your mat and leave with a deep sense of peace and relaxation. Your Soul will thank you!
7:00-8:30 pm
Cost: $30
SPACE IS LIMITED! Past event sold out
Fundamentals of Yoga

with

Matt

Wood
Sat, Aug 19, 2017 at 2:00 pm - 4:00 pm
Have you ever been in a yoga class and felt unsure about a specific posture? Are you curious about your alignment or want to enhance your practice? Then this workshop is perfect for you!
During this 2 hour class, Matt Wood will break down the foundations of the yoga asanas, starting with the warrior 1, 2's, and 3's, even working towards inversions, and more!
When you arrive, come with any questions you have lingering about breath, movement, or meditation. The more questions, the more we can learn!
2-4pm
Members: $15
Public: $20