Single Sessions
Music Packages
Riffs Yoga Memberships-
Root Membership- $49/month
- 4 Classes per month
- One buddy pass per month
Sign Up
Heart Membership- $99/month
- Unlimited Yoga
- One buddy pass per month
- 10% off workshops
- 10% off select retail
- Special Membership deals and discounts
Sign Up
Crown Membership- $149/month
- Unlimited Yoga for you and your family (up to 4 people)
- One buddy pass per month
- 10% off workshops
- 10% off select retail
- Special Membership deals and discounts
Sign Up
Annual Membership- $899/year
Comes with same perks as Heart Membership
Why sign up for an annual Membership?
It's common knowledge that the practice of Yoga has a variety of health benefits from physical to mental/emotional. The key to unlocking this benefit is consistency. A dedicated, regular yoga practice will change your life, but it takes time. Our intention behind the Yoga Membership is to provide you a deal that will help you commit to your practicebecause we know how powerful it can be, and we want to share that power with you.
Sign Up
Yoga Package Expiration Policy
All yoga packages expire 6 months from the purchase date. Expired class can be rolled over with the purchase of a new 10-class package
Private Sound Healing
60 minute sessions



Single Session- $100
total for 1-4 People, For the 5th+ attendee there will be an additional $25 charge per person.
Purchase
4 Session Package- $360

(Save $40!)
- an extra $25 per person will be charged the 5th+ students in any given session.
Purchase
---
Upcoming Workshops and Events
---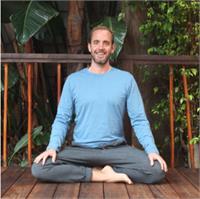 Fundamentals of Yoga

with

Matt

Wood
Sat, Dec 16, 2017 at 12:00 pm - 2:00 pm
You asked for it! Back by popular demand, Matt Wood is hosting another Fundamentals of Yoga Workshop!
Have you ever been in a yoga class and felt unsure about a specific posture? Are you curious about your alignment or want to enhance your practice? Then this workshop is perfect for you!
During this 2 hour class, Matt Wood will break down the foundations of the yoga asanas, starting with the warrior 1, 2's, and 3's, even working towards inversions, and more!
When you arrive, come with any questions you have lingering about breath, movement, or meditation. The more questions the more we can learn!
Date: December 16th
Time: 12-2pm
Price: Early bird $25 At Door: $30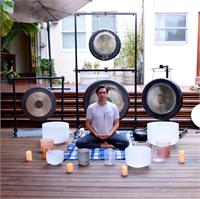 Soul Sessions- A Sound Healing Experience

with

Steve

Hart
Sat, Jan 6, 2018 at 6:00 pm - 7:30 pm
Relaxation is the name of the game! In this 90 minute session Steve will blend the healing powers of gentle yoga, breath, and meditation with the vibrational experience of high quality crystal singing bowls and planetary gongs to harmonize the body and release stress. Each session will focus on a theme to release blockages and cultivate a life of freedom and happiness.
The healing power is enhanced as the wooden deck at Riffs vibrates with the instruments creating a full body experience unlike anything else. Prepare to melt onto your mat and leave with a deep sense of peace and relaxation. Your Soul will thank you!
Props will be available, but are limited, so please bring an extra blanket and/or pillow to ensure your comfort for the duration of the session.
Date: 10/14/17
Time:7:00-8:30pm
Cost: $30
*Please arrive early, doors will close at 7pm sharp*
SPACE IS LIMITED!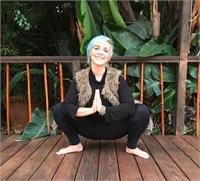 New Year Coven

with

Jordan

Tyler
Sat, Jan 13, 2018 at 4:00 pm - 7:00 pm
Together we will gather for an evening of magic in the form of yoga, altar building, tarot, meditation, ceremony, ritual, community, sharing, story-telling, and sparkling juice.
Scheduled after the hustle and bustle of January First settles, so we can take a moment to reaffirm what we felt and thought we wanted for ourselves in 2018.
This workshop will focus on examining, acknowledging, and releasing old habits, while exploring, creating, and inviting more intention into our daily lives.
Never done something witchey before? No worries, just come!
Please:
•Wear layers, the deck can be chilly
•Bring an item or items to charge on the communal altar (things you want to infuse with intention and positivity)
•An item or items to discharge to the altar -- something representative of something you need to let go of (you can take your item back)
Date: January 13th
Time: 4-7pm
Price: Early bird $30 At Door: $35