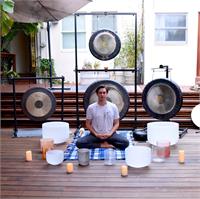 Soul Sessions- A Sound Meditation Experience

with

Steve

Hart
Sat, Aug 25, 2018 at 7:00 pm - 8:15 pm
Relaxation is the name of the game! In this 90 minute session Steve will blend the healing powers of gentle yoga, breath, and meditation with the vibrational experience of high quality crystal singing bowls and planetary gongs to harmonize the body and release stress. Each session will focus on a theme to release blockages and cultivate a life of freedom and happiness.
The healing power is enhanced as the wooden deck at Riffs vibrates with the instruments creating a full body experience unlike anything else. Prepare to melt onto your mat and leave with a deep sense of peace and relaxation. Your Soul will thank you!
Props will be available, but are limited, so please bring an extra blanket and or pillow to ensure your comfort for the duration of the session.
Date: 08/25/18
Time:7:00-8:30pm
Price: $40
*Doors open at 6:30 and will be closed and locked at 7pm sharp.*
SPACE IS LIMITED!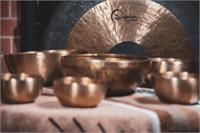 Chakra Balance: Restorative Yoga & Sound Healing

with

Jeny Dawson

Mark Carter
Sat, Sep 22, 2018 at 6:00 pm - 8:00 pm
Feeling stuck, unmotivated, or stressed? Maybe it's time to renew, align and balance your life. Practice the art of self-care and realign your energy centers. Known as Chakras, these centers influence everything from emotions to physical wellbeing to mental health. Restorative yoga, sound healing and essential oils help to balance these centers, clear away blockages and encourage the free flow of life-force energy to bring clarity, revitalization, empathy and courage.
Join Jeny & Mark to deep-dive into your Chakras - an experience that combines restorative yoga and sound therapy with the natural healing of essential oils. Beginning with breath and meditation, and ending with an extended sound bath, this class moves through gentle shapes that target the seven Chakras while complimented by soothing instruments: crystal and brass singing bowls, gongs, drums, chimes and more. This blissful experience is open to everyone and will leave participants feeling rested, renewed and centered.
Jeny and Mark own and operate Zen Soul Balance, specializing in holistic health, yoga and sound therapy. As certified trainers, ZSB aspires to grow healthy individuals and communities providing resources and experiences that encourage clients in their quest for optimal health and wellness.
Date: Saturday, September 22
Time: 6-8pm
Cost: $35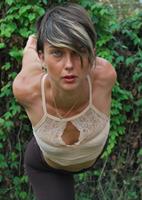 Deep Flow

with

Jenn

Richardson
Sat, Sep 29, 2018 at 5:00 pm - 7:00 pm
This two hour experience offers the opportunity to be enveloped longer in the consciousness of it all. A strong and slow practice accompanied with breathing practice, seated meditation, and chanting. Two hours on your mat bathes the brain and nourishes the nervous system with an exchange of prana and apana.
Date: 09/29/18
Time: 5:00-7:00pm
Cost: $30