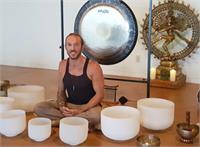 Breath and Sound Therapy with Special Guest, Casey Dugan

with

John

Beck
Sat, Nov 17, 2018 at 4:30 pm - 6:30 pm
Come experience the power of breath! Join John Beck as he guides you through very powerful breath techniques to heal and reveal its ability to help us through moments of past and current obstacles. After, he will introduce therapy of sound. Relax to crystal quartz singing bowls, Tibetan singing bowls, Nepalese gongs, chimes, bells, sitar and more. This will help the healing process and allow the body to go into a deep rest. This workshop will be accompanied by special guest Casey Dugan, owner of Gum Saan, certified Sound Healing Therapist and Teacher.
Date: 11/17/18
Time: 4:30 - 6:30 pm
Price: $35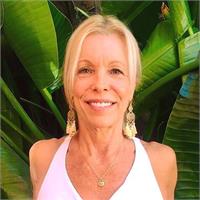 Open To Grace, Free Anusara Workshop

with

Robin

Christ
Sun, Nov 18, 2018 at 1:00 pm - 3:00 pm
Join certified Anusara Teacher, Robin Christ, for a free workshop honoring the source of Grace and celebrating it's flow-designed to deepen your understanding of the practice of the Anusara style of Hatha Yoga.
Anusara Yoga is a Hatha yoga based system that weaves together body and spirit by encouraging conscious alignment with the current of Divine Energy that flows through us all … and by the joyful and artful expression that naturally arises when we tap into that flow. Anusara classes are built around a heart opening, spirit-infused, uplifting theme and focuses on detailed alignment along with gracefully flowing transitions, meditation and kirtan (chanting meditation practice). Come celebrate the beauty and magnificence of your True Self, the Spirit within you and all around, as we move and breathe together as One!
Date: 11/18/18
Time: 1-3pm
Price: FREE
Space is limited, sign up today!
Online registration is closed. Please contact us for details.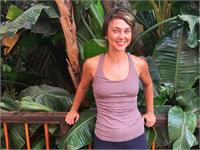 Yoga and Gentle Massage

with

Jenn

Richardson
Sun, Nov 25, 2018 at 12:30 pm - 3:30 pm
Bring a friend or come solo and join Jenn Richardson for an incredibly relaxing experience where yoga meets gentle massage.
You will learn basic techniques of body work (specifically the Chinese art of Tui Na) establish partners, get the vibe right, breathe and chant to make it extra sacred and safe.
Then an asana practice to receive touch and insight from Jenn.
With your partner you will put to practice your newly learned techniques which will be guided by Jenn, yet you will have the space to be intuitive, as well as communicative with your partner and find your authentic expression of healing touch.
It will be personal, insightful, ceremonial, sacred, wonderfully healing, and deeply relaxing!
Date: 11/25/18
Time: 12:30pm-3:30pm
Price: $40