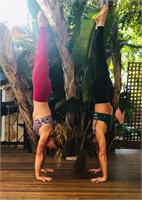 Fundamentals of Handstands

with

Courtney

Preis
Sun, Dec 16, 2018 at 12:00 pm - 2:00 pm
Whether you're a handstand master or new to all inversions, this workshop is for you! This is an ALL levels, two hour experience workshopping the master pose, handstand (Adho Mukha Vrksasana).
Courtney Preis and Mary Morrison will guide you through a short asana flow to open, warm, and prep the body. After they will introduce strengthening drills to activate the muscles essential for inverting, and offer customized hands-on feedback to improve your personal handstand practice.
Come with an open mind and heart. We're here to get stronger and more importantly have fun!
Date: December 16th, 2018
Time: 12-2pm
Cost: $35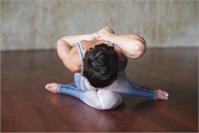 Sonic Energy: Yin Yoga, Sound Healing & Chakra Balance

with

Jeny Dawson, Mark Carter

of Zen Soul Balance
Sat, Jan 19, 2019 at 6:00 pm - 8:00 pm
Feeling stuck, unmotivated, or stressed? Maybe it's time to renew, align and balance your life. Practice the art of self-care and realign your energy centers. Known as Chakras, these centers influence everything from emotions to physical wellbeing to mental health. Yin yoga, sound healing and essential oils help to balance these centers, clear away blockages and encourage the free flow of life-force energy to bring clarity, revitalization, empathy and courage.
Join Jeny and Mark to deep-dive into your Chakras. Beginning with breath and meditation, and ending with an extended sound bath, this class moves through gentle shapes that target the seven Chakras while complemented by soothing instruments: crystal and brass singing bowls, gongs, drums, chimes and more. This blissful experience is open to everyone and will leave participants feeling rested, renewed and centered.
Date: January 19, 2019
Time: 6-8pm
Cost: $40